Westside Consolidated School District sincerely appreciates your hard work and efforts year after year. Thank you for your many years of service!
Retirees - Margie Roach, 36 years; Vickie Russell, 28 years; Karen Pate, 23.5 years; Todd Nortier, 28 years; Sharon Parks, 42 years and Pete Richards (not pictured).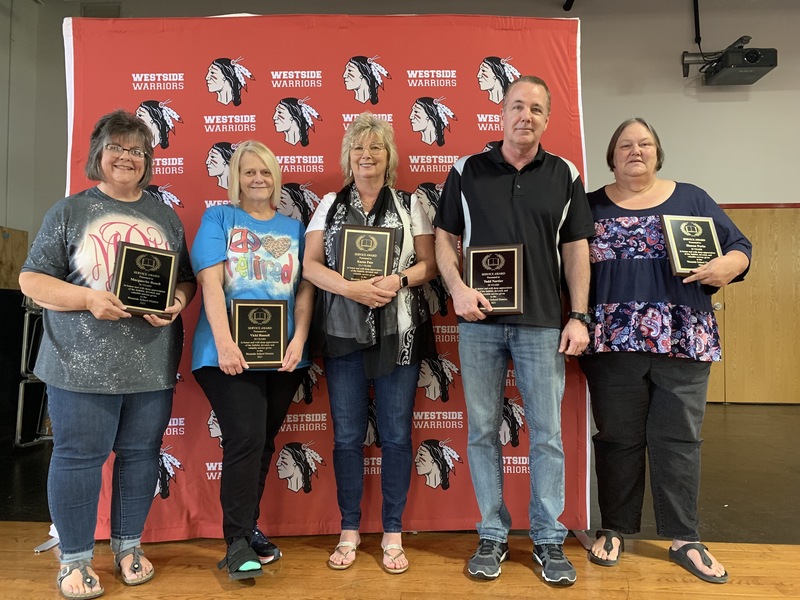 5 Years of Service - Major Scott Norman, Coach Sara Lehman, Michelle Groves, Lori Gauntt, Richard Blair, Ashley Blume, Nathan Bennett, Alesia Dean, Carol Little, Danielle Kelley, Kim Dement, Superintendent Scott Gauntt, Melissa Moore, Ashton Newell, Lindsey Frisbee, Hannah Fulmer, Krysta Richards, and Lynae Layne. Not pictured: Jaelyn Goodwin, Whitney Hall, Margaret Minton, Bill Ward and Terry Wyatt.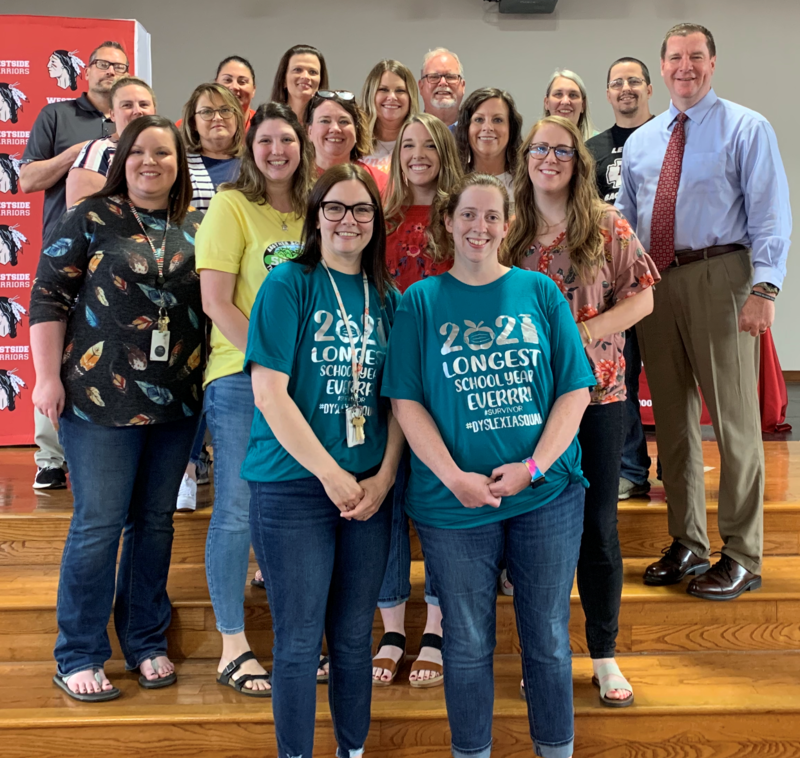 10 Years of Service - Chelsea Lehman, Bridget Hayes, Vanessa Engle, Amanda Etter, Julie Tubbs, Arin Parks, Terri Tyner, and Danny Price (not pictured)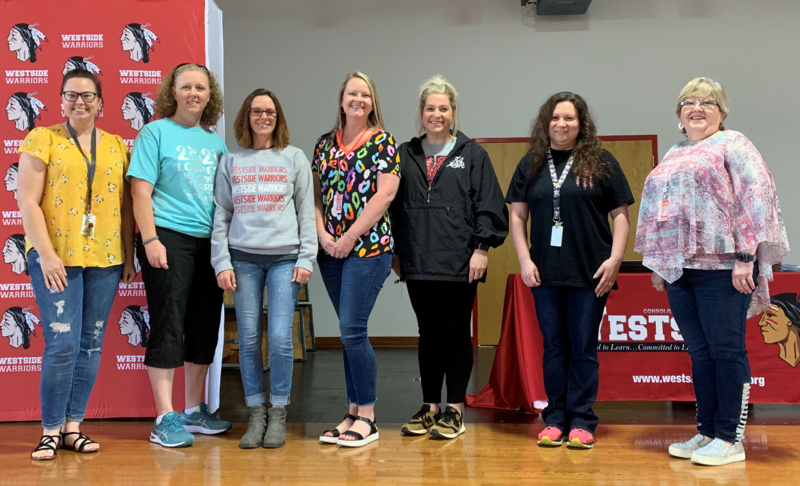 15 Years of Service -Brenda Griffin, Heather Johnson, Jill Lemley, Angela Pry, Kim Goodrich, Cindy Jones, Nathan Bratten, Ryan Tolbert, Heather Eggers, Katie Edlemon, Amanda Carter, David Miller, Marc Sloan and Maxine Hogue (not pictured)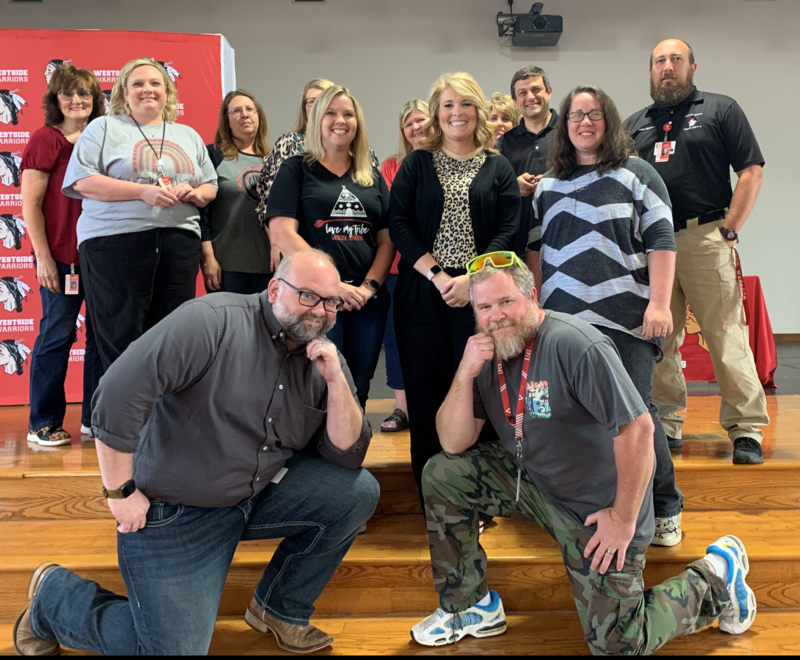 20 Years of Service - Jennifer Carriero, Leisa Rogers
35 Years of Service - Margie Roach, Tammy Butts