COVID-19 (Coronavirus) Updates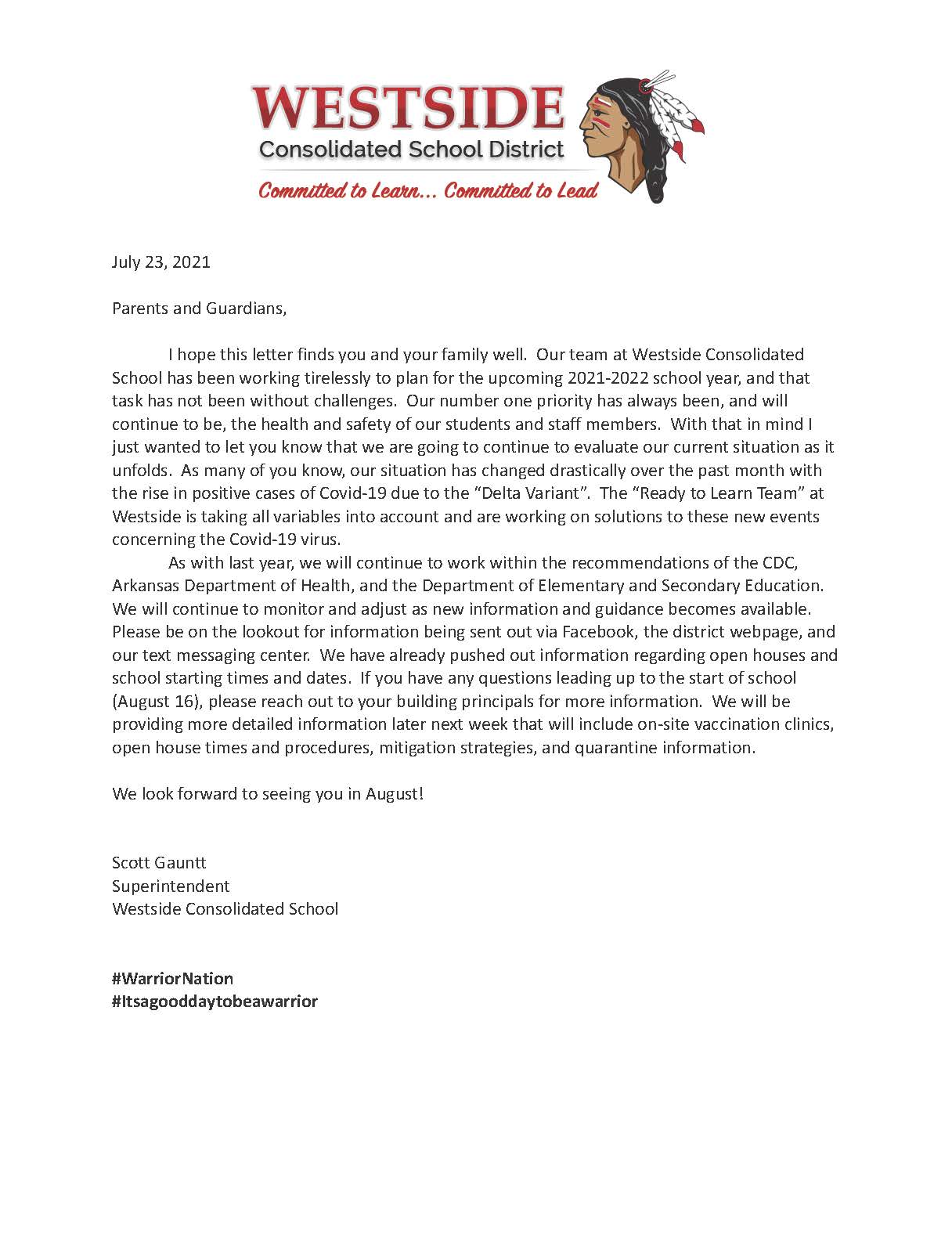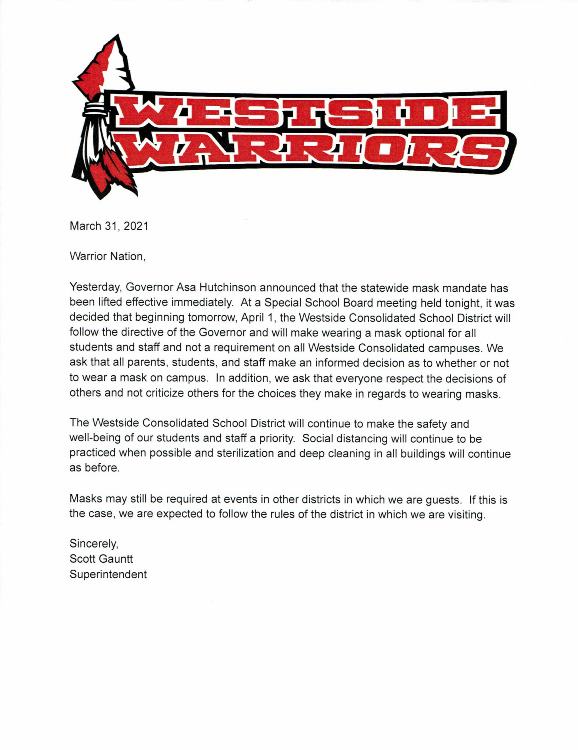 COVID-19 Question/Comment Form
Westside Consolidated School District welcomes general questions or comments related to COVID-19 policies and practices.
Please find form here COVID-19 Question/Comment Form.
April 1, 2021 End-of-Year COVID-19 Guidance for Schools
End-of-Year COVIS-19 Guidance for School
December 4, 2020
November 9, 2020
July 20, 2020
2020 - 2021 Fall Reopening Plan & Guidelines
July 10, 2020
Governor Hutchinson yesterday announced that Arkansas Schools' first day of class for the 2020-2021 school year will be moved back to the week of August 24. That being said, Westside Consolidated School District will begin the 2020-2021 school year on Monday, August 24, 2020. We are working on revising the school calendar to reflect this change. More information about our protocols, safety measures, and instructional methods will be posted soon about our upcoming school year! Thank you for your patience.

April 6, 2020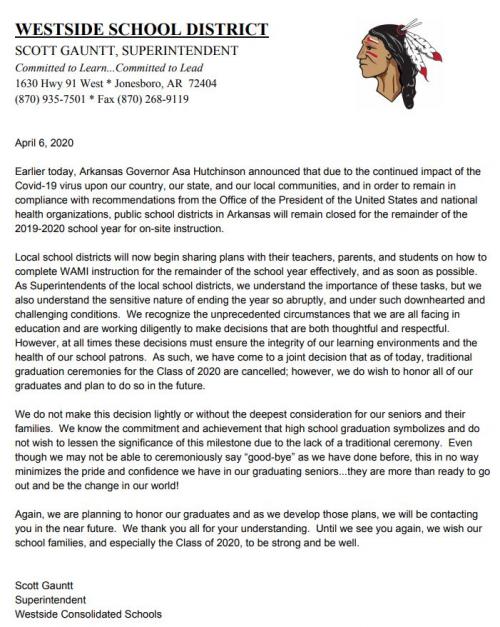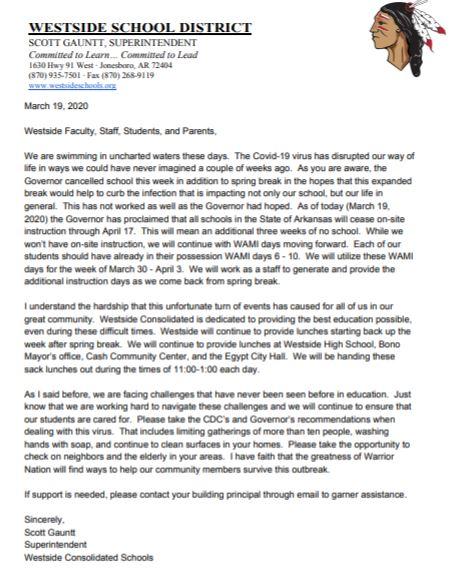 March 15, 2020
Westside will be offering a lunch program with "Sack Lunch Drive-thru" from 11-1 each day starting Monday, March 16 and ending on Friday, March 20. We will have two locations to pick up the sack lunches. Any child 18 and under can pick up a sack lunch free of charge. Should an individual wish to purchase the sack lunch, it will cost $3.50. The child must, must be in the vehicle in order for the sack lunch to be free. Location one will be at Westside High School between the cafeteria and the Multipurpose building. Please enter the campus at the Fine Arts Center and proceed directly up the hill. A staff member will visually verify the child and hand the sack lunch accordingly, no one will be required to exit the vehicle. Once the meal has been given, you will proceed off campus through the north entrance. Site two will be at the Bono Mayor's office at 241 East College in Bono. Same restrictions apply, the child must be in the vehicle to receive the meal.
If you do not have transportation available to come to one of the specified locations please email kmurray@westsideschools.org. The email should include your name, child's name, and phone number to be contacted at.
March 15, 2020
Westside Consolidated School District will be closed beginning Monday, March 16 through Friday ,March 20. Spring Break will be observed as scheduled on March 23 through March 27. School will resume as normal on Monday, March 30.
March 13, 2020