Mask Mandate Update At the regularly scheduled school board meeting on 10-18-21, the school board voted to update the mask mandate. Beginning on Tuesday, 10-19-21, wearing a mask will now be optional across the district. This will continue to be revisited at future board meetings. All CDC guidelines concerning quarantine and social distancing will still continue to be followed.

WHS Boys Basketball apparel sales have been extended through Wednesday, October 20th by 9:00 a.m. You can place your order through the school offices.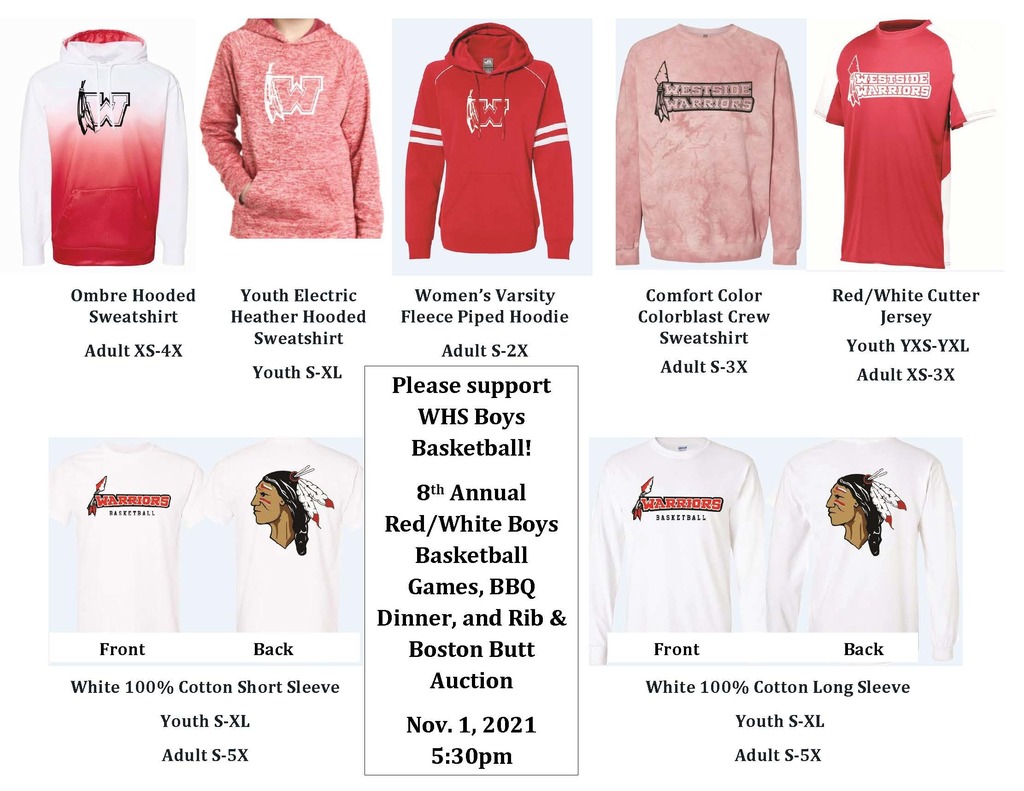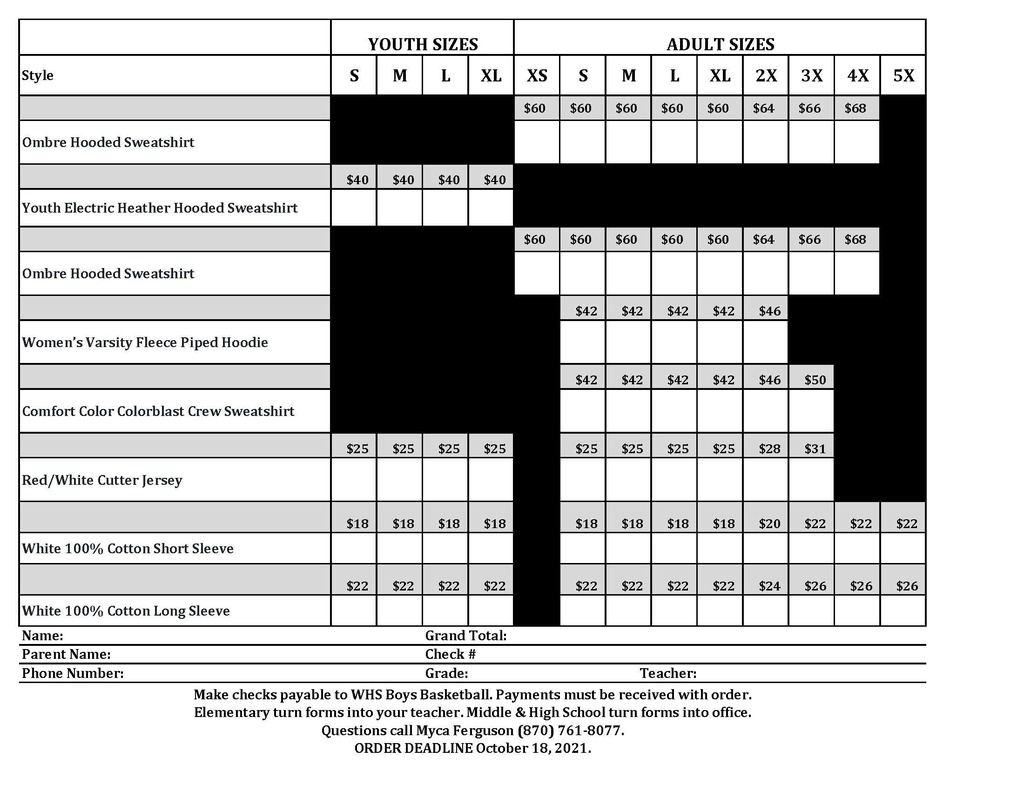 As we continue to monitor the weather situation, the Westside High School homecoming court presentation is still being planned to take place at 6:30 at the football field. We will continue to monitor and if any changes are made, patrons will be notified. Go Warriors!!!


There will be No School on Friday, October 15, 2021 for Teacher Professional Development Make-up. School will resume on Monday, October 18, 2021.

Parent/Teacher Conferences will be held Thursday, October 14th from 3:30-8:30 p.m. Please contact your teacher via email to schedule your students' conference. The teacher email addresses can be found at westsideschools.org under the staff pages.

Bus 24 has had mechanical issues. Another bus is in route to pick those students up. They will be running a few minutes late for drop off.

WHS Parents, Please see the parent newsletter from Capturing Kids' Hearts. We will be focusing on our new concept for the month of October: Self-Direct. What does it mean to Self-Direct? Self-Direction is the ability and learned skill to cast a vision of future goals and then take intentional steps toward who, where, and what we want to be. Instead of focusing on things to control or avoid, we emphasize our responsibility to make positive choices related to our emotions, attitudes, and actions. Why focus on Self-direction? Self-direction strengthens relationships. Self-direction helps to grow social skills and develop meaningful, positive relationships with others. Self-direction teaches personal responsibility. Learning to self-direct teaches students to take responsibility for their own actions. Self-direction helps us to regulate emotions: Self-direction empowers students to regulate their impulses and emotional responses to situations and circumstances in their life.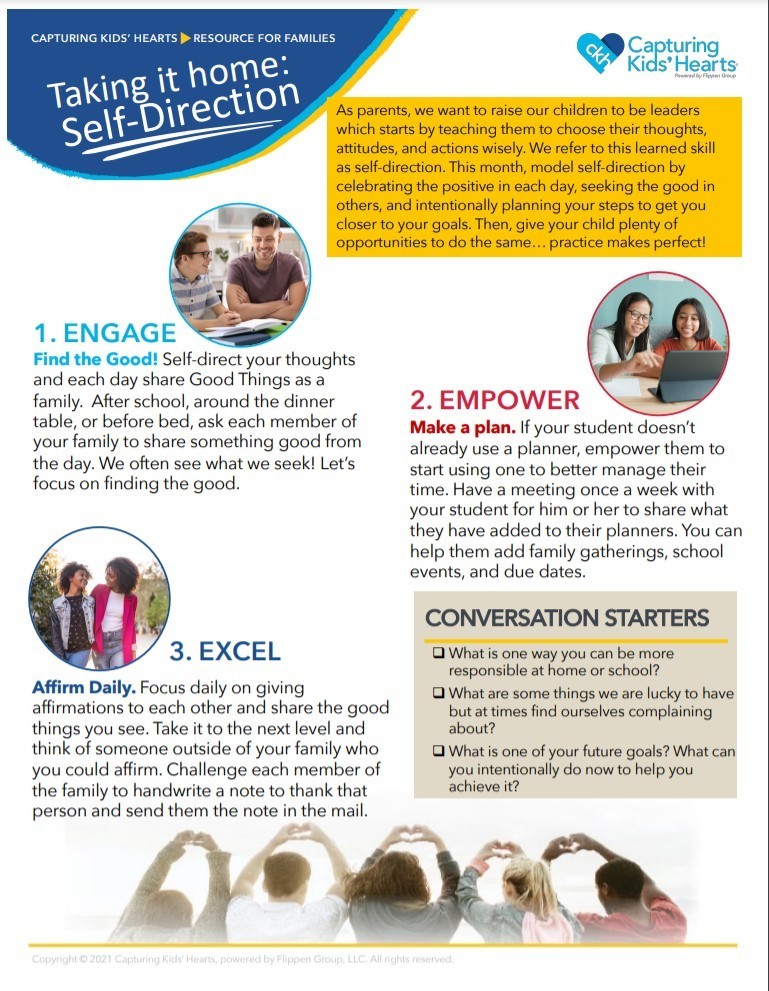 If you could use some extra money, we need custodial help at NEA District Fair this week. Evenings and Saturday. Not hard work and good food.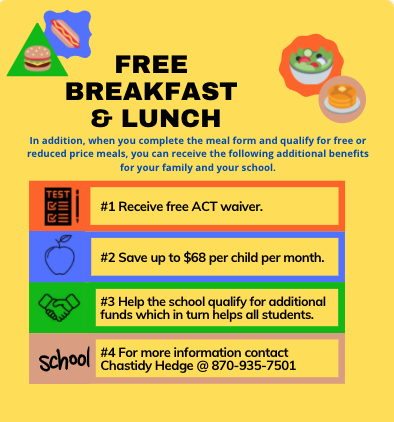 **Updated with missing link** UAMS is hosting an online Q&A panel regarding Students & COVID-19 this evening, 9/20/21, from 6:30 - 8:30 pm. Parents, teachers, and school administrators are invited. Below is a link to the UAMS event webpage.
https://uamshealth.com/students-and-covid-19/

Westside Athletes and Parents, September 17th is "National Concussion Day." New this school year (2021-2022) the Arkansas Dept of Education is now requiring all school districts to have "Return to Learn" policies/procedures for students that have suffered a concussion. The Return to Learn will be in front of the Return to Play protocol. When it pertains to a student athlete, the student can not begin their return to play if they are still on Return to Learn modifications. The Arkansas Dept of Education and the Concussion-Return to Learn Task Force have partnered with REAP to adopt a statewide concussion management program K-12 for all school districts in the state of Arkansas. More information will be coming out soon to all the stakeholders about REAP, the new policy, how to implement it, the requirements, etc... A direct link to the REAP document in PDF format:
https://arbraininjury.org/wp-content/uploads/2021/06/Arkansas-REAP-2021.pdf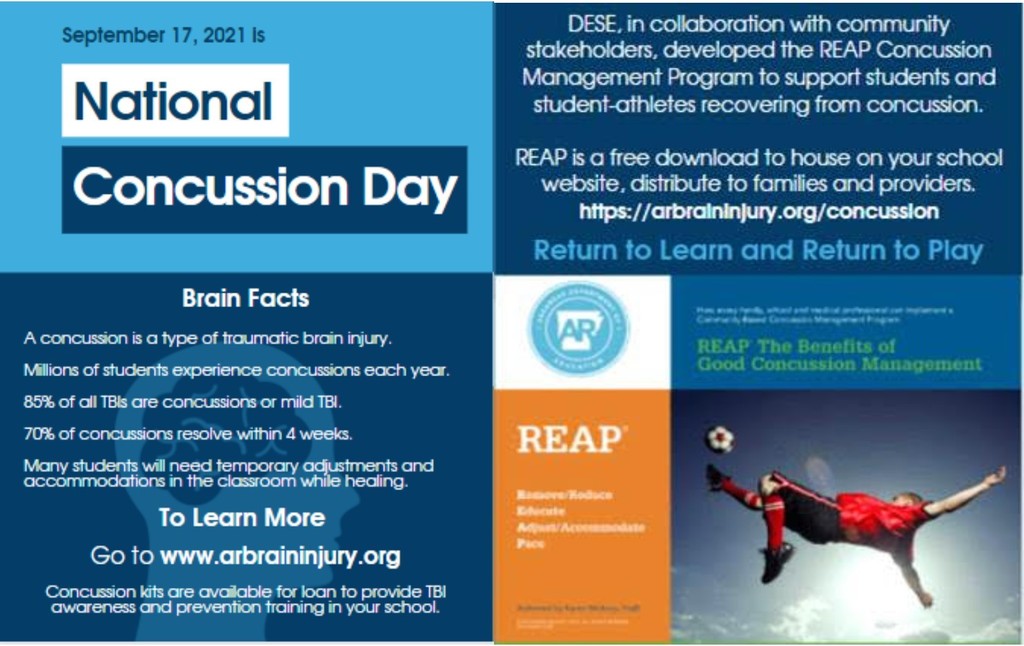 Please remember if you or someone in your household is waiting on test results for COVID-19, your child should not attend school. Please remember to report this our district point of contact, Holli Crowe. (870) 243-9156

Due to COVID-19 contact tracing and quarantine guidelines, the Sr. High football game scheduled for this Friday at Hoxie will not be played. This game will not be made up. The next scheduled game for our Sr. High football team will be on Friday, September 24th at Trumann.

The vaccination clinic is open until 7:30. We have one hour left.

The vaccination clinic will begin at 5:30 tonight. Those who received their first dose at the school sponsored clinic a few weeks ago should come for their second dose tonight. It is being held in the high school gym lobby. Those who have not been vaccinated at this point are also welcome to come get your first dose. You would be scheduled to receive your second dose at another location in a few weeks. That appointment will be made before you leave here tonight. Please consider coming out to our vaccination event and helping stop the spread of COVID-19.

Please join Westside Schools, as well as other schools in the area, as we show support for our healthcare workers who are on the front lines of the fight against COVID-19. On September 8th, we ask that everyone wear blue in recognition of the work that our healthcare workers have been doing since the beginning of the pandemic. #SchoolsGoBlue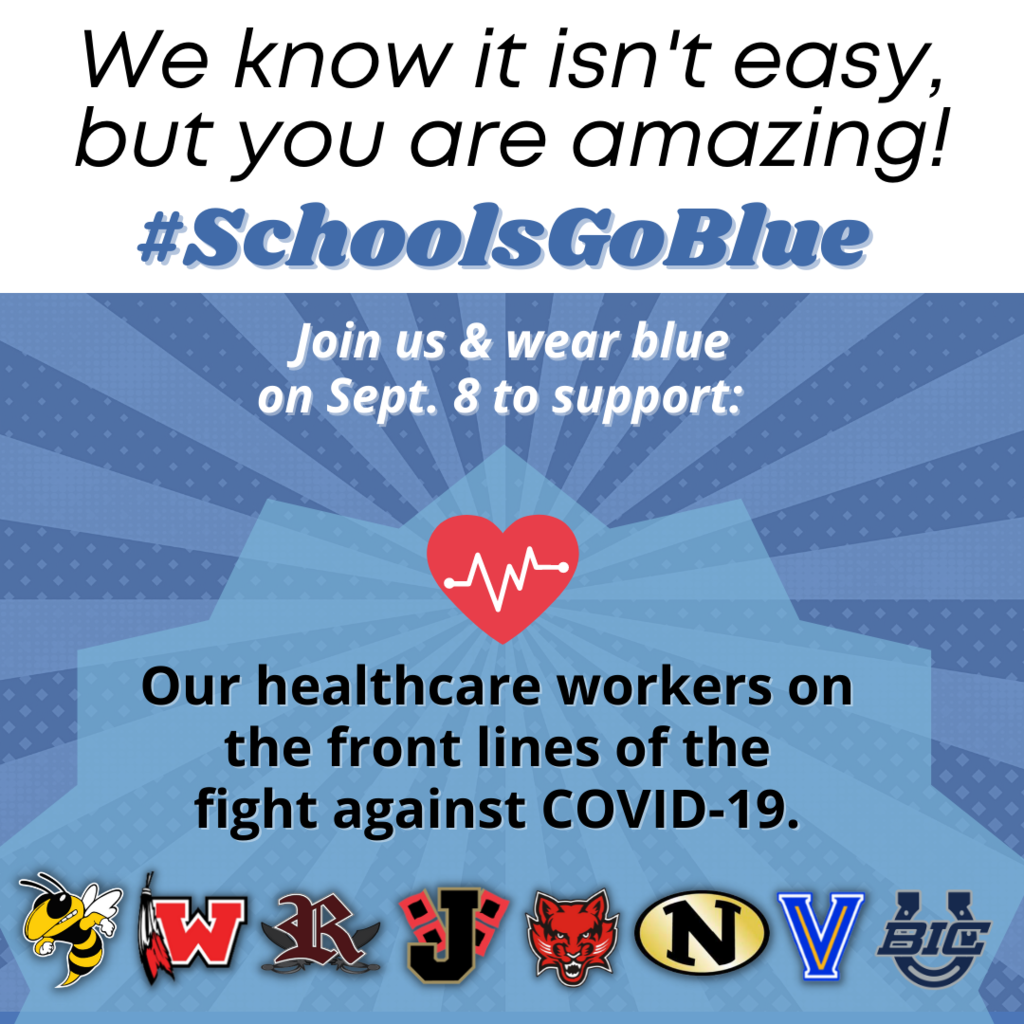 Please see the following information about a free resource from DESE concerning social media and students. SMACtalk 2021-2022 is HERE! The DESE Social Media Awareness Campaign (SMACtalk) is back for 2021-2022! Get your school talking, singing and dancing with our new SMACtalk jam. Visit our social media page to view and share our music video with Mr. Steve the Music Man! Schools that share our SMACtalk video on Facebook will be put into a drawing to have Mr. Steve come onsite at your campus for FREE! Facebook:
https://fb.watch/7Lw2bNV9R4/
What's new for SMACtalk in 2021-2022? New content for SMACtalk will start flowing in at the beginning of October 2021 and continue through the year. You can expect to receive a monthly email throughout the year with SMACtalk updates. SMACtalk for Parents - This year features a parent blog with first-person perspective from folks who care deeply about keeping our children safe and healthy online. We'll also continue to refresh and publish new parent posters for schools and districts to share. SMACtalk for Teachers - The SMACtalk for Teachers Podcast is gearing up for Season 2. This year will feature all new perspectives to keep everyone talking SMAC with their kiddos. This page also features useful resources for teachers to use in the classroom. SMACtalk for Students - New content is being created by students for students. Expect new videos sharing the student perspective. Our student page also features links, games, and other fun resources for students to engage. Visit us for more information:
www
. smactalk.info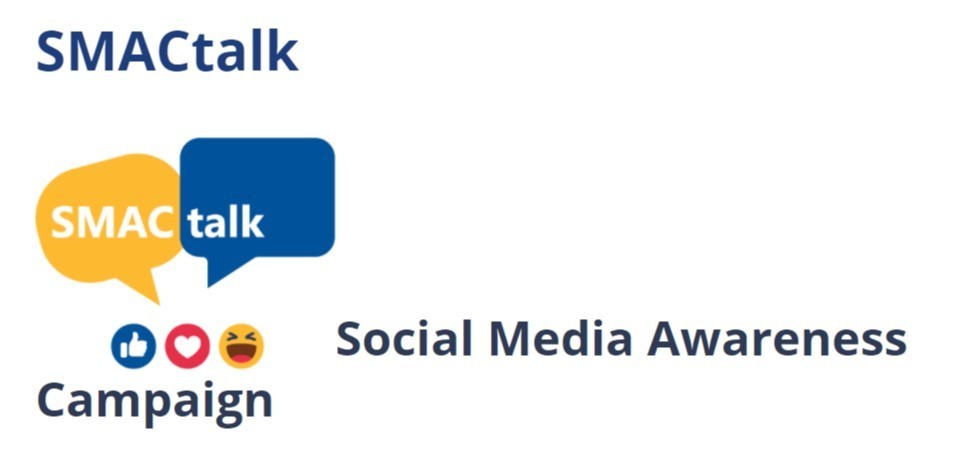 Westside Schools will be closed Monday, September 6, 2021 in observance of Labor Day. School will resume on Tuesday, September 7, 2021.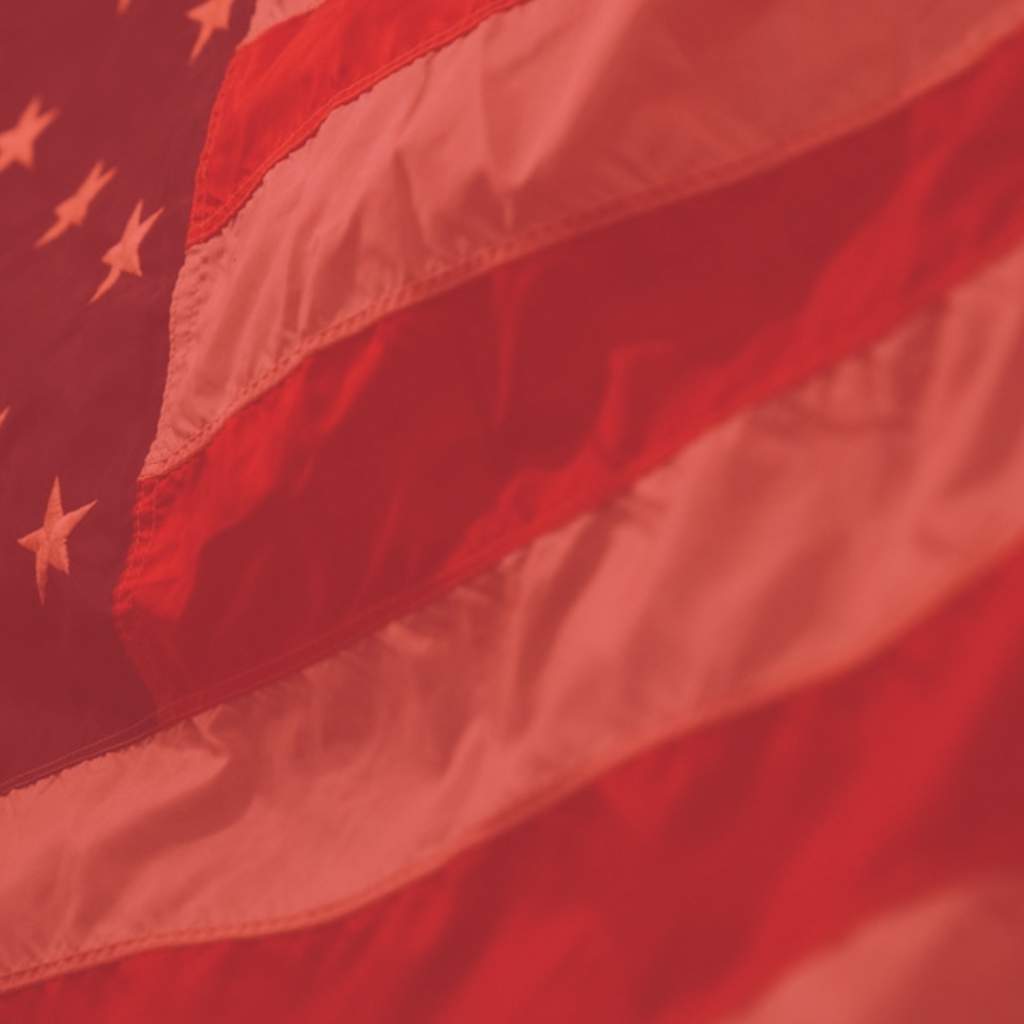 For those who took part in the COVID-19 vaccination clinic 3 weeks ago, St. Bernards will be back this Thursday, Sept. 2nd, 5:30-7:30 p.m. to give Dose 2 shots. This will take place in the high school gym lobby again.